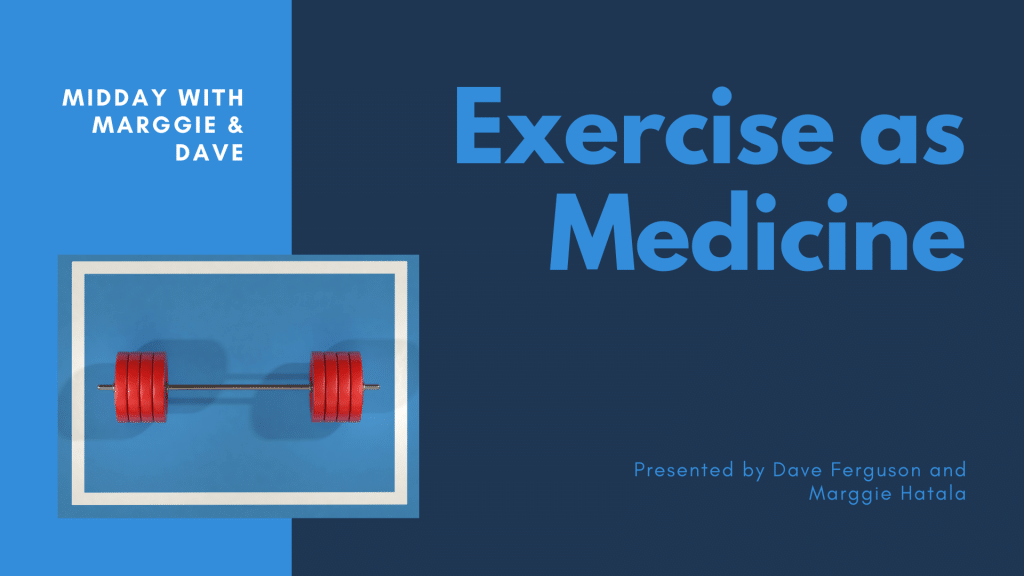 Our first Midday with Marggie and Dave, Exercise as Medicine, offered participants practical suggestions on building effective habits around exercise. They posed this question…what do YOU think of when you hear the word, MEDICINE? This webinar was excellent and raised awareness when substituting healthy alternatives to taking a pill while maintaining that exercise is simply something that you just can't live without!
Join us for our next webinar on Tuesday, February 16 at 11 am. The topic is Introduction to Mindfulness-based Stress Reduction.
The event is free but registration is required. Click here to register!
Midday with Marggie & Dave – Mindfulness-based stress reduction or find us on Eventbrite.
---